There is no vehicle comparable to a hovercraft. Imagine taking off for a day on the water with family and friends without the need for a boat ramp. Confidently, you fly just inches above the surface, gliding over the water to explore shallows, marshes, sand bars and mud flats, without leaving a footprint. Consider having the potential to rescue a victim who has fallen through the ice, without becoming a victim yourself. Your perception of work and play will be forever changed. These are but a small sample of the versatility and usefulness of these amazing vehicles.
Other uses include:
Safe flood and swift water rescue
Environmental sampling in hard-to-reach areas
Spraying shallows for mosquito and weed control
Delivering military personnel at low tide for surveillance operations
Transport in environmentally sensitive areas where habitat, erosion and soil compaction are a concern
Wildlife conservation and research
Fishing anywhere - including ice fishing
Dive recovery operations
Retrieving birds from tailings ponds at mining sites
Water management
Port authority, drug enforcement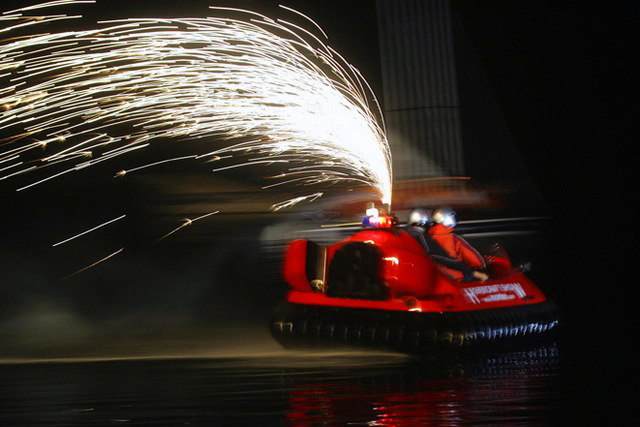 Hovercraft are crowd pleasers at entertainment venues.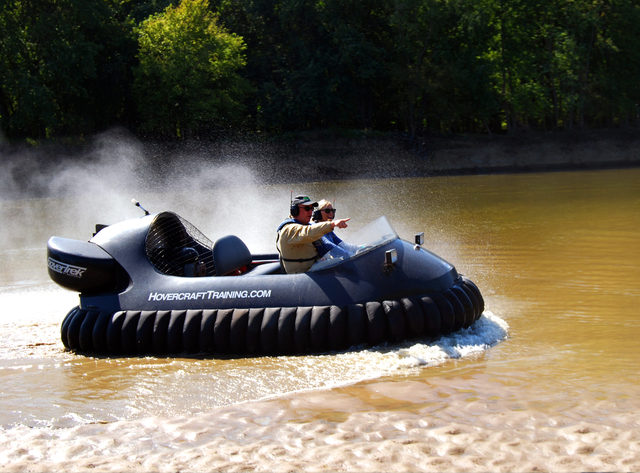 Shallow water conditions are no challenge for hovercraft.